Running PK models with nlmixr
2022-09-06
Source:
vignettes/running_nlmixr.Rmd
running_nlmixr.Rmd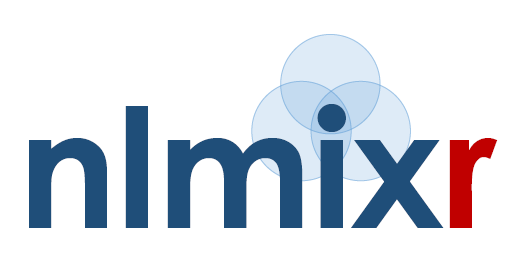 Running PK models with nlmixr
nlmixr uses a unified interface for specifying and running models. Let's start with a very simple PK example, using the single-dose theophylline dataset generously provided by Dr. Robert A. Upton of the University of California, San Francisco:
We can try fitting a simple one-compartment PK model to this small dataset. We write the model as follows:
We can now run the model…
We can alternatively express the same model by ordinary differential equations (ODEs):
We can try the Stochastic Approximation EM (SAEM) method to this model:
And if we wanted to, we could even apply the traditional R method nlme method to this model:
This example delivers a complete model fit as the fit object, including parameter history, a set of fixed effect estimates, and random effects for all included subjects.
The UI
The nlmixr modeling dialect, inspired by R and NONMEM, can be used to fit models using all current and future estimation algorithms within nlmixr. Using these widely-used tools as inspiration has the advantage of delivering a model specification syntax that is instantly familiar to the majority of analysts working in pharmacometrics and related fields.